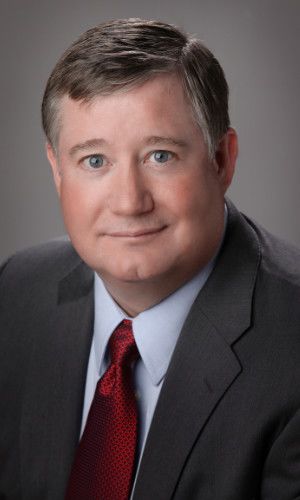 During his thirty-year career in commercial and investment banking, Frank P. Turner, has been involved in a variety of corporate debt restructurings totaling more than $12 billion. He has successfully negotiated with first lien, second lien, unsecured, and subordinated debt holders and equity owners. In these reorganizations, Mr. Turner ultimately became a trusted advisor to the company in developing its turnaround strategy as well as being an honest broker to the creditors.
His turnaround transactional experience encompasses both in and out-of-court restructurings, leading DIP and exit financings, arranging equity rights offerings, negotiating debt-to-equity exchanges, mergers & acquisitions, and selecting new boards of directors and management teams.
Mr. Turner's experience also includes the role of a debtor in one of the largest bankruptcies in United States history: Lehman Brothers. Mr. Turner was responsible for the management and ultimate liquidation of the Lehman Brothers' $40 billion corporate loan portfolio. Through his efforts, and the team he assembled and led, Mr. Turner normalized group functions, and was able to prevent the hasty liquidation of a valuable asset of the Lehman estate, thereby creating substantial value for the benefit of Lehman's creditors.
Frank P. Turner is the founder and managing partner of Interpeak Consulting LLC. Interpeak was founded to offer Mr. Turner's unique perspective and Wall Street insight to small and medium size firms, their boards, or other company stakeholders in need of practical and non-conflicted advice on loan renegotiations and restructurings.
Prior to forming Interpeak Consulting, Mr. Turner was a Partner and Portfolio Manager at WCAS Fraser Sullivan Investment Management, LLC. In 2011, he led a transaction whereby WCAS Fraser Sullivan became a third-party asset manager of the Lehman Brothers bankruptcy estate's post-petition $5 billion loan portfolio. The transaction received the approval of the Federal bankruptcy court and the unsecured creditors' committee of the Lehman Brothers estate.
Before joining WCAS Fraser Sullivan, Mr. Turner was the Global Head of Commercial Loans for the Lehman Brothers bankruptcy estate. In October, 2008 he formed a team of seventeen senior and junior investment professionals in New York and London to manage a high-yield and high-grade loan portfolio which totaled in excess of $40 billion and consisted of over 500 borrowers located across North America, Europe and the Middle East.
During his ten-year pre-bankruptcy career at Lehman Brothers, Mr. Turner's responsibilities included leveraged loan capital markets, corporate debt restructurings, and portfolio management. He also acted as co-chief credit officer for Lehman Brothers Commercial Bank and met annually with the FDIC and State of Utah bank examiners.
Prior to Lehman Brothers, Mr. Turner spent ten years at The Bank of New York, originating high yield commercial loans and participating in the creation of BNY Capital Markets, the Bank of New York's broker/dealer, where he was responsible for structuring and syndicating high yield loan transactions. He began his banking career at the Irving Trust Company.